ANYTHING BUT YOUR AVERAGE DOG-MOM BRAND
This ain't your mama's regular ol' dog-mom brand. (Unless your mom is fun and sassy as hell, just like us!)

Woof + Wonder is high-energy, tongue-in-cheek, honest, and most importantly—FUN. We aim to represent all the delight and incredible experiences that owning a dog brings into your life, and celebrate that with every post and product.
NO BAD VIBES HERE
Things that don't exude bestie energy? BYE.
It's always community>>> competition
Mean girl attitudes are sooo last year
MEET THE MAKER BEHIND WOOF & WONDER
HEY BESTIES, I'M LEDA!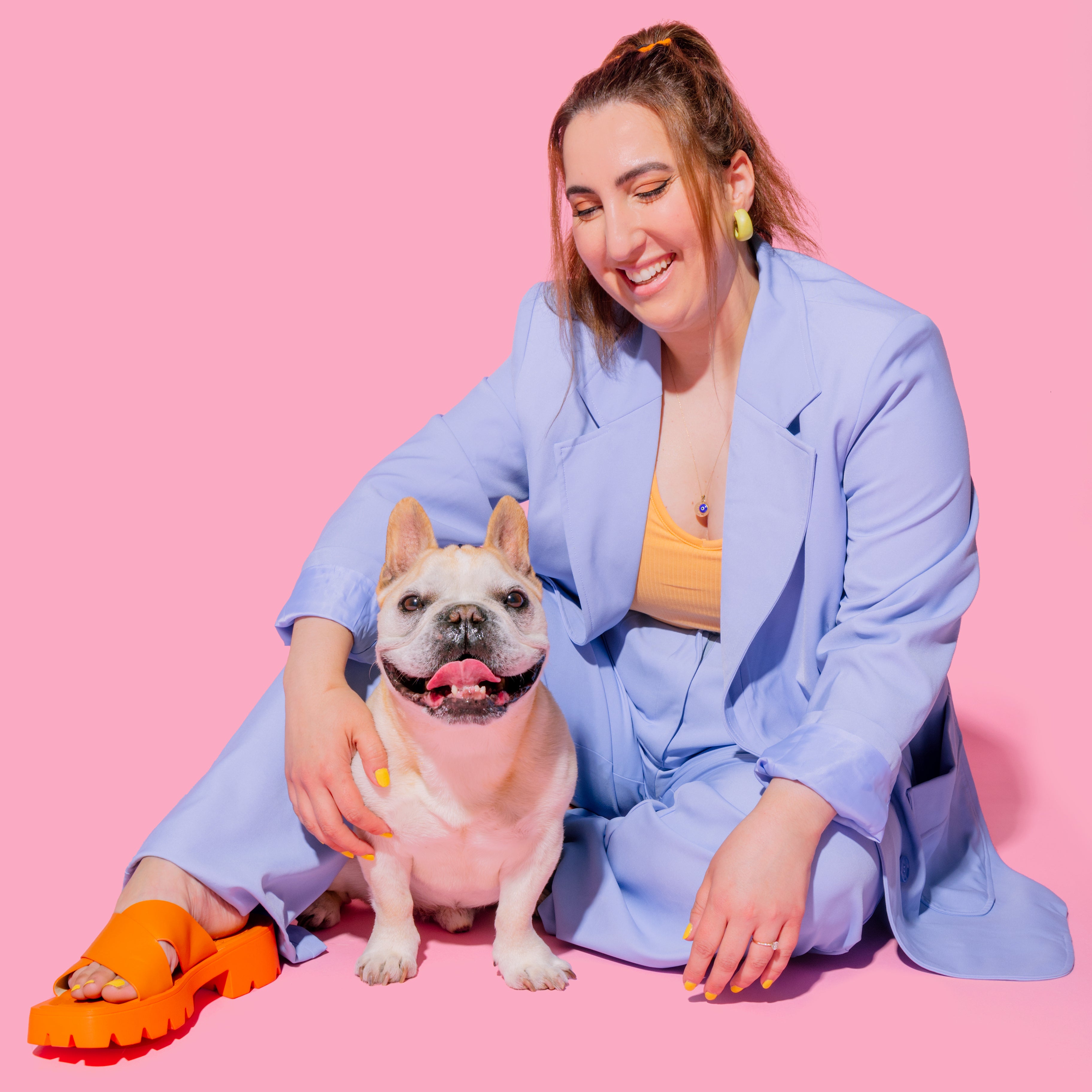 As an immigrant, I've truly found my American Dream with Woof & Wonder. I grew up with a passion for helping others, from making others get as close to literally laughing their asses off, to almost being a therapist after school (now THAT was a journey!)

In 2019, I was sooo over corporate life and itching to get creative again. I taught myself how to sew and tried my hand as a business owner. This just so happened to ALSO be around the time that I met the man of my dreams— my French Bulldog, Handsome.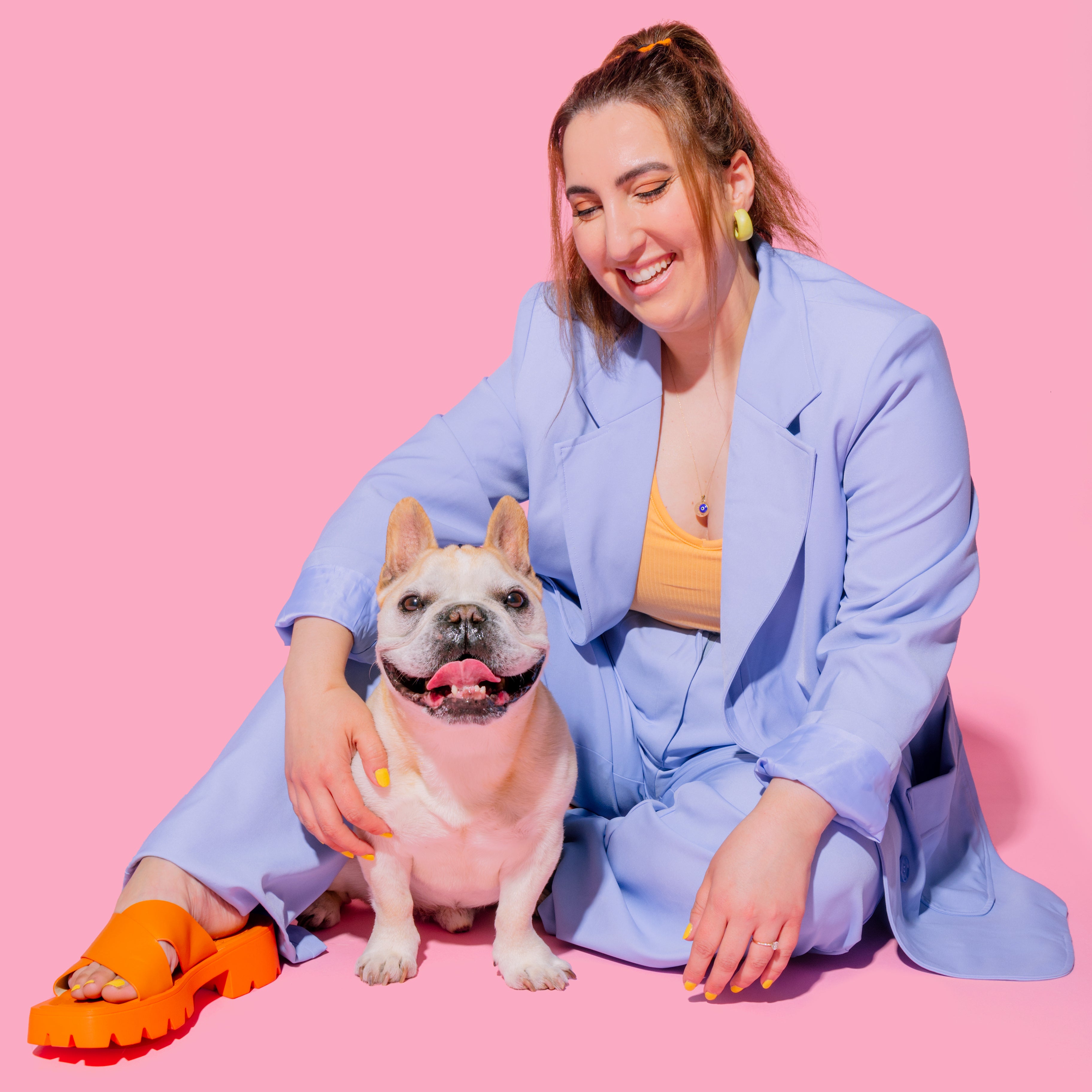 LIFESTYLE INSPIRED BY THE LOML, HANDSOME THE FRENCHIE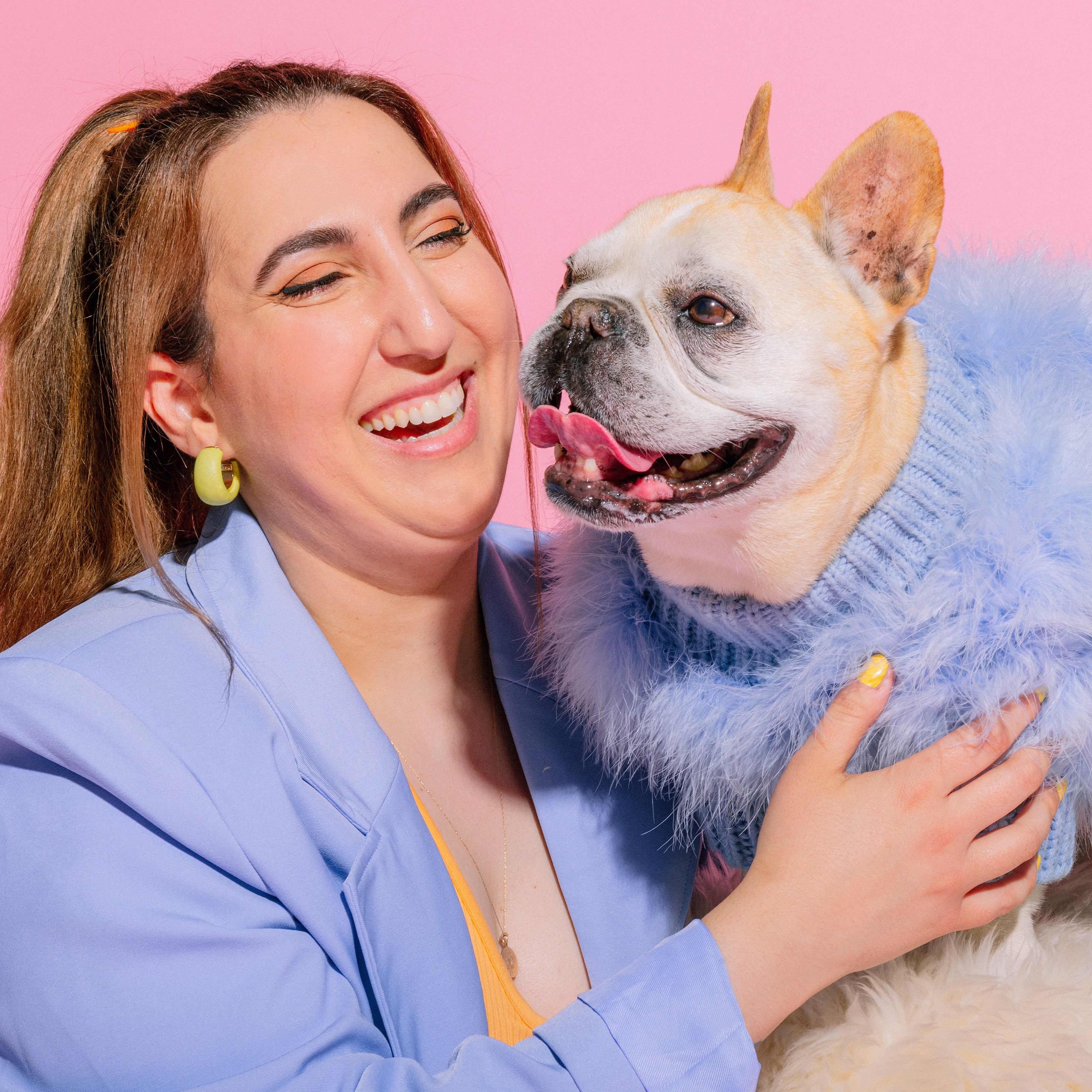 Handsome and I were attached at the hip, so working from home was a must. I found that dog parents are the most supportive and vibrant community, and knew I wanted to help keep this spirit going. With the support and guidance of some incredible dog brands and business owners I truly admire, I pursued my new dream of creating my own dog-focused brand, and Woof & Wonder was born, aka my other baby (besides Handsome, of course!)

Today, Woof & Wonder creates the authentically unique, high-quality products that pet parents like you and I crave. If I wouldn't buy it for myself or my best friends, there's NO WAY I would ever sell it myself. All products are made to last (no, really!!!)—this is a guarantee I proudly stand behind.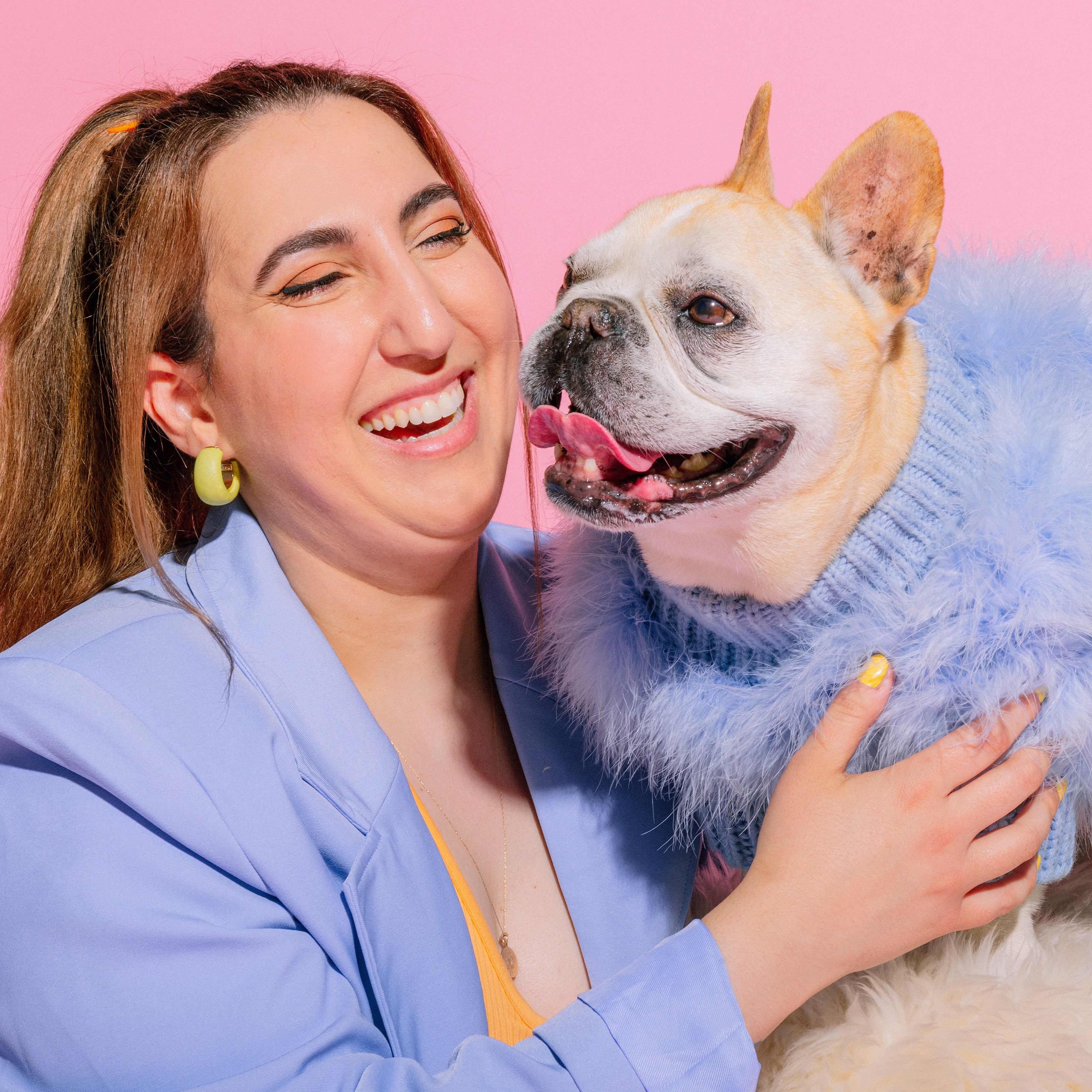 PAYING IT FORWARD TO MY OTHER BUSINESS BESTIES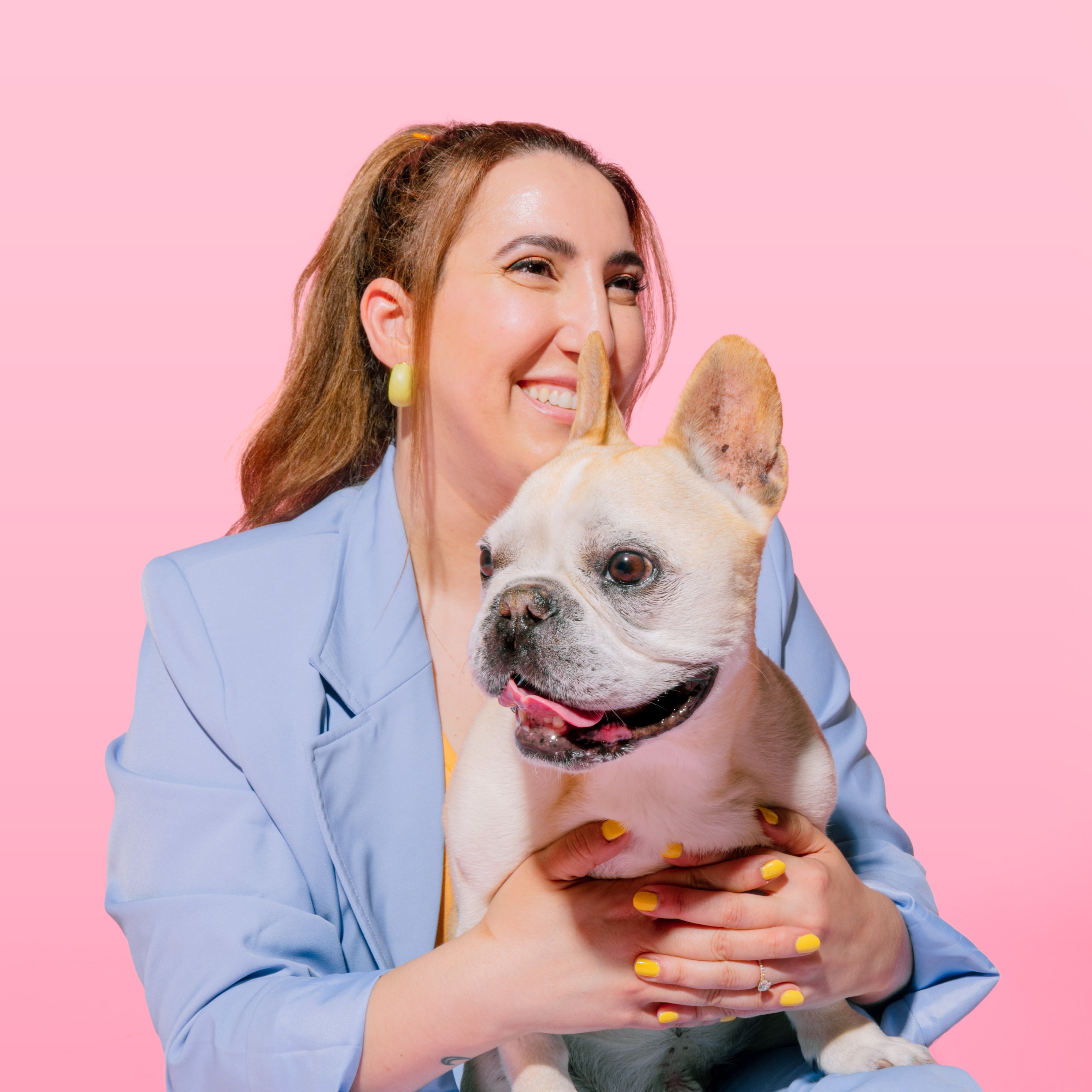 As a more established business owner, I'm incredibly passionate about encouraging and guiding other women to pursue their business dreams, too. I wouldn't be where I am today without my biz mentors helping me pave the way, so paying it forward is something I absolutely LOVE to do.

Whether you're a fellow or aspiring business owner, a pet parent, or both, I can't wait to support you in any way I can!!